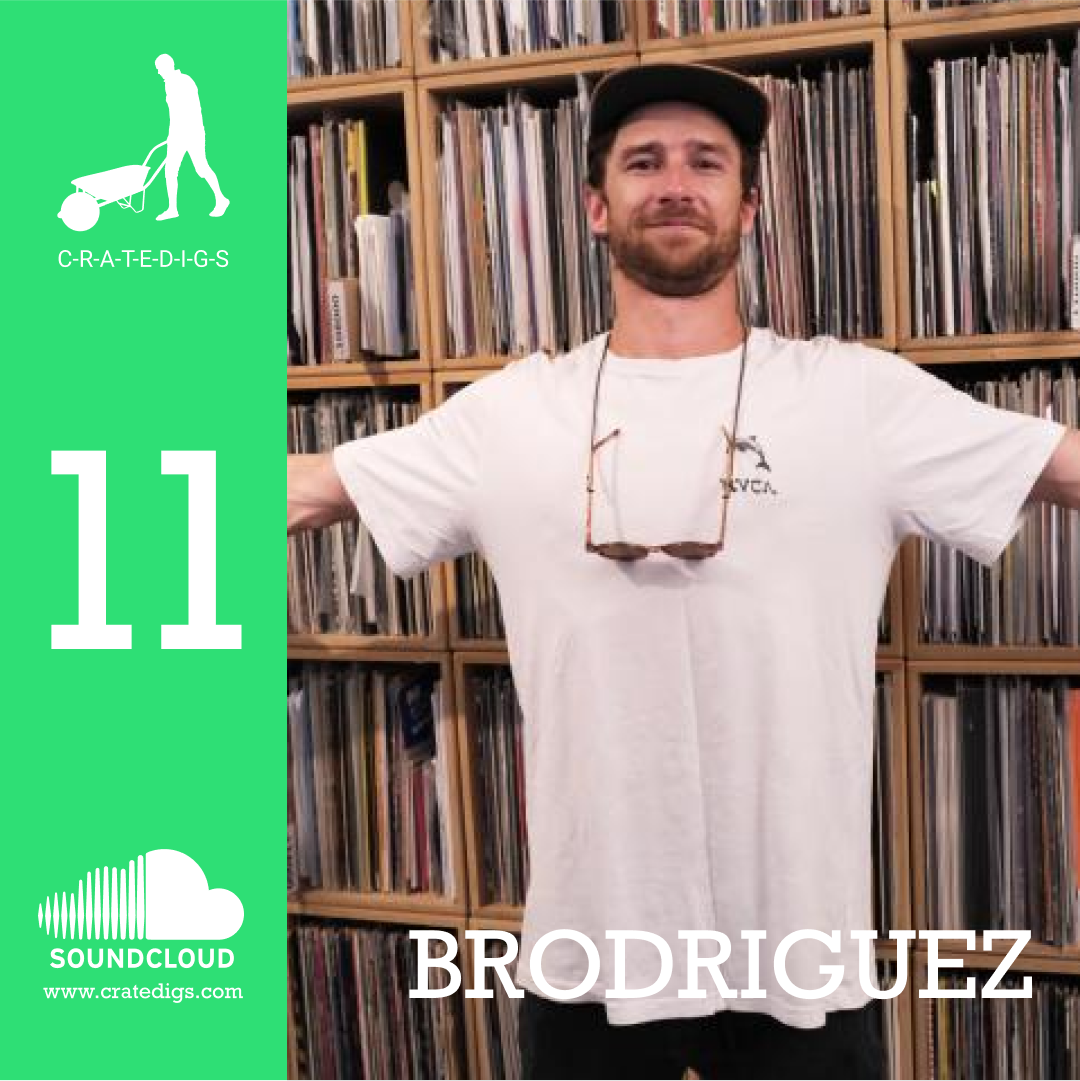 This next edition of the Crate Digs mix series comes from someone who reached out to us on Instagram. He's currently travelling back across the continent after residing in London for a few years.
Here's what he had to say:
"My name is Brodie, and I perform under the name "Brodriguez".
"I'm a house DJ from Terrigal on the central coast of NSW, Australia.
I've been DJing for 7-8 years now, with a firm focus on house music since the beginning. Coming from a relatively small town, the only way to hear house music was to travel to Sydney or play it ourselves. So I started playing it.
It quickly became an obsession with myself and my two best friends (one of which, James Hopping, got me into DJing in the first place, he's a wicked DJ and was big inspiration early on and still is) running our decks from Friday right through the weekend non-stop. Often missing Mondays at work as a result. The scope of music I play varies quite a lot, love spending time hunting for tracks others have ignored or overlooked, or just forgotten. The 90's house scene produced a lot of music which has influenced me.
Producers like Glenn Underground, Boo Williams, Derrick Carter and about a hundred others have been my main inspiration when developing my mixing skills and also in the way they put together a set in terms of selections. Special mention to Tornado Wallace, Aussie boy who seems to have an insane ability to play obscure, rare tracks and make a killer set out of it. I've loved every set I've ever heard him play.
After playing local gigs for a couple of years for close friends and local legends Cabal, I moved to London in 2018 to try and find myself a gig or two and immerse myself in an area which has a good pedigree for house music. That's when I won my way into a set for Defected Records at their festival in Croatia.
I'll be returning to play the festival again in 2021 which I'm insanely excited for, nice to know the first one went down well. While in London, my vinyl obsession took off too. After 12 months buying records I had accumulated 350+ from my local stores Kristina Records and Vinyl Pimp and have since shipped them home to Australia, no way could I let go or sell even one. Now with a year until defected Croatia 2021, I'm working hard on expanding my collection and also turning my hand to some production work. Hopefully, these opportunities continue to come my way, and I can keep doing this for many years to come. Definitely what I want to be doing."
Brodriguez ✌️🍻