I am the 'go to' guy for some of my friends regarding music equipment advice.
The problem is, people love the aesthetic and ownership of vinyl but aren't necessarily hell-bent on maxing out their audiophile experience - and their bank account too.
Also, a problem to solve is space and cable convenience.
Picture the scene: You're at home. You've got a few friends round for afters. What better way to introduce them to your home habitat than the ability for your mates to be able to stick on a few tunes?
For them to be able to sift through your listening stash and comfortably stick a record on without having to show them tonearm management at 1 am.
I had this problem myself. I've got an entire studio room full of equipment and audio gear - but that's for a few select people that I trust to be able to use and me. Plus, where I'd socialise in my abode isn't the place where I zone out and listen/mix records.
What comes with having your vinyl collection available for viewing is that as a book collection, it tells a story about who you are and where you've been - without having to speak.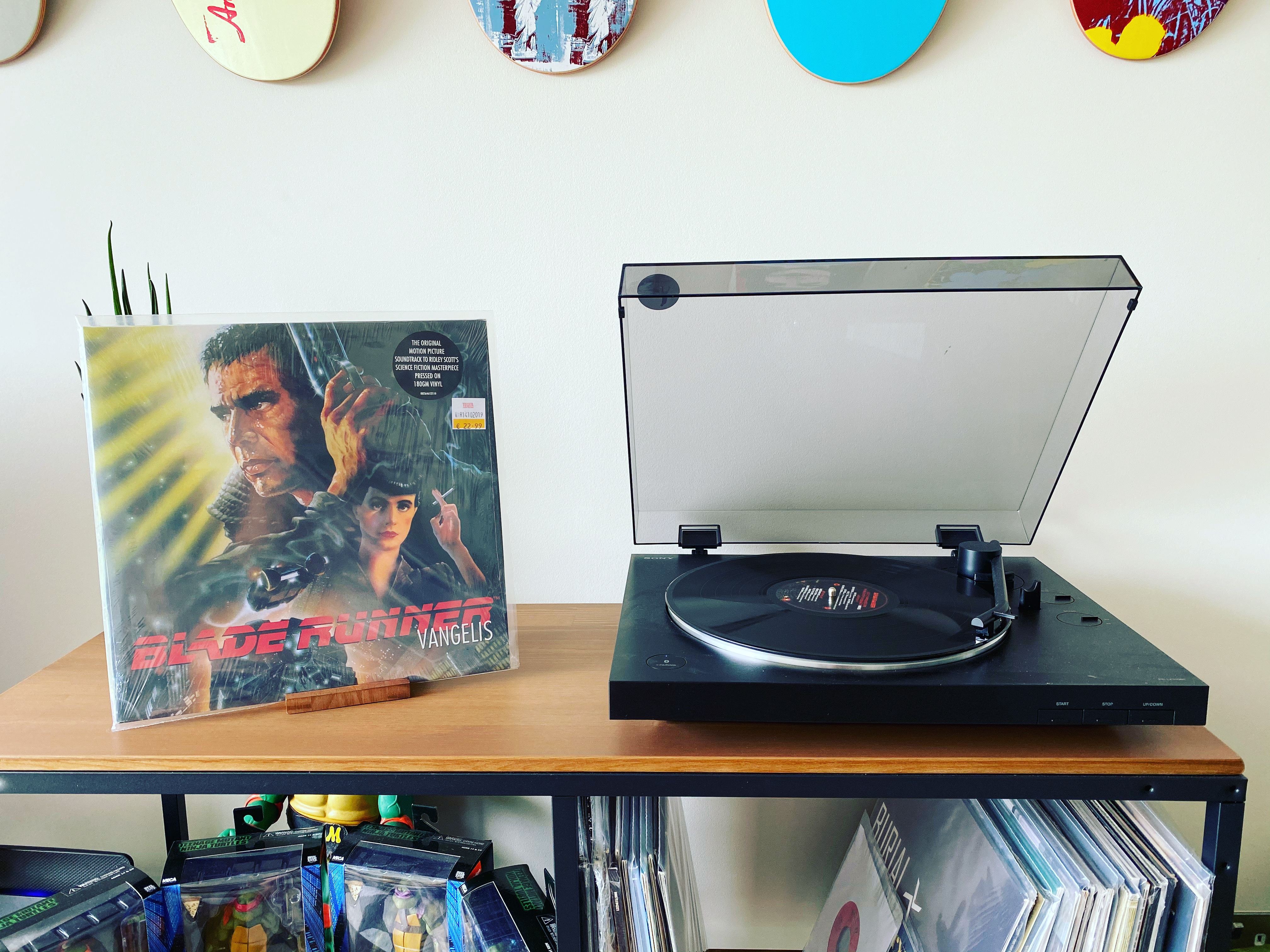 This is my home listening set up right now - I'll go into it in more detail.
Firstly, if you're reading this as an audiophile - this article and recommendation list aren't for you. Why? Because we're trying to encourage more people to enjoy vinyl at home. It needs to be affordable.

It also needs to be super convenient and come with some mod-cons. Bluetooth is something you're going to want if you're starting from the beginning. You've probably already got a Bluetooth speaker, and you want to get the most from what you currently have.
Here's what to avoid: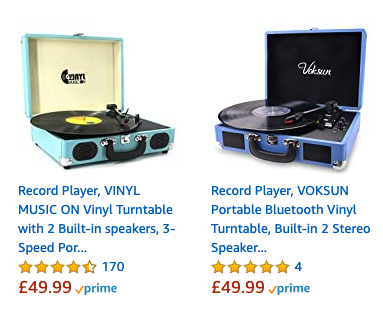 These "suitcase" turntables are crap - and if you think they look good? I'm telling you they don't. The built-in speakers on these aren't worth having them designed. You'll also never pack that up and set it up somewhere else. You won't be popping to the supermarket on the off chance of a rave in the fruit and veg section, nor will you find plug points in your local park.
It's not cool.
Okay okay. The turntable I use:
This baby is £200 in the UK at the time of writing this. It's a fantastic value! It's not heavy or packed with quality - but that's the trade-off. It's Bluetooth, has a pre-amp and comes with everything you need but with a considerable addition - "start", "stop" and "up/down".
Why is this important? Stops your mates from drunkenly scratching the hell out of your favourite LP that you imported from Mars on a comet last week. If this is your first turntable, it teaches you unaided how to use your turntable correctly. No drunken mishaps. "Just press start, mate.."
Bluetooth is easy to hook up, but you've also got phono capability should you need to get the turntable hooked up to a HiFi system.
Other turntables to consider:
If you're considering something nicer, then the Rega Planar is something I would consider.
I've seen these displayed in individual record shops on my travels - and they look beautiful. The cartridge comes with it although looks interchangeable, tonearm auto-adjusts - I'd like to spend more time with this one if I can.

It also comes in a variety of colours, which is a huge selling point for those who require aesthetics. It's currently £399.99 in the UK.
"I don't need Bluetooth".

Okay, well then if you're after maybe a budget table that gives you the intro into handling records and listening :
At £165.95 it is pretty cheap. I can remember paying a little less than that for a Gemini XL-100 back in 98 to learn how to beat match on - you're getting a better deal here with this.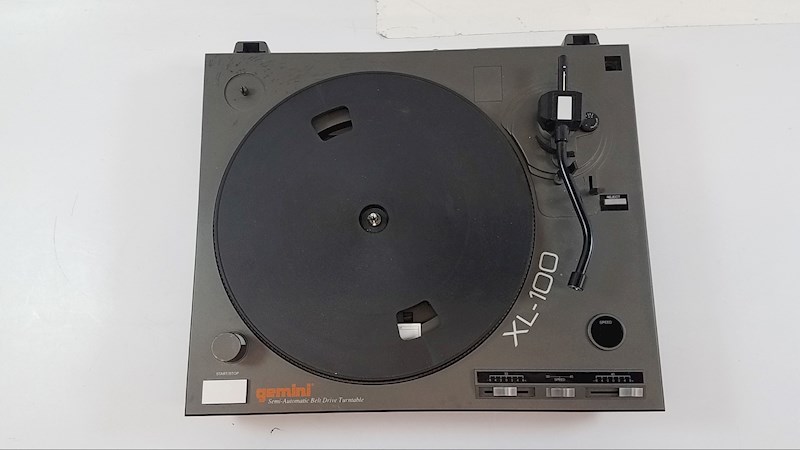 I'll probably add to this list with suggestions from others, and I plan to write more about other equipment such as DJ turntable set ups, speakers, storage etc.